FRIDAY, 10/29 AND SATURDAY, 10/30 9pm-2am
453 S. SPRING STREET
DOWNTOWN L.A.
The Los Angeles Cacophony Society Presents
INSTITUTE OF MENTAL DECAY
ROOM AFTER ROOM OF TRULY DISTURBING SIGHTS, SOUNDS AND SMELLS BROUGHT TO YOU BY SOME OF THE MOST TWISTED ARTISTS AND ART COLLECTIVES IN L.A. INCLUDING:
VANESSA BONET
RATS WITH KEYS
MICHAEL RABBIT
WULFGASM
AND MANY MORE.
PARTY IN THE HUGE BANK LOBBY BEFORE AND AFTER THE TOUR.
DANCING WITH DJ FLOM
PROJECTIONS BY
INNERSPACE/OUTERSPACE
SOFT DRINK BAR.
(BRING YOUR OWN POISON)
SECURE LOT PARKING ACROSS THE STREET.
ADMISSION IS $12/PERSON AND $10/PERSON FOR GROUPS OF FOUR OR MORE.
NO KIDS.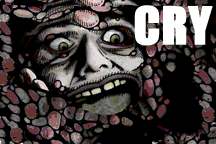 Warning:
This is NOT a child-friendly event. While certainly not *mature*, much content is likely to contain themes inappropriate for the easily offended or very sheltered. Splatter will happen, foul things will be walked in, we cannot control what you might rub up against. Dress appropriately, or avail yourselves of the high-tech protective gear offered for an additional fee.

Contact: instituteofmentaldecay@yahoo.com